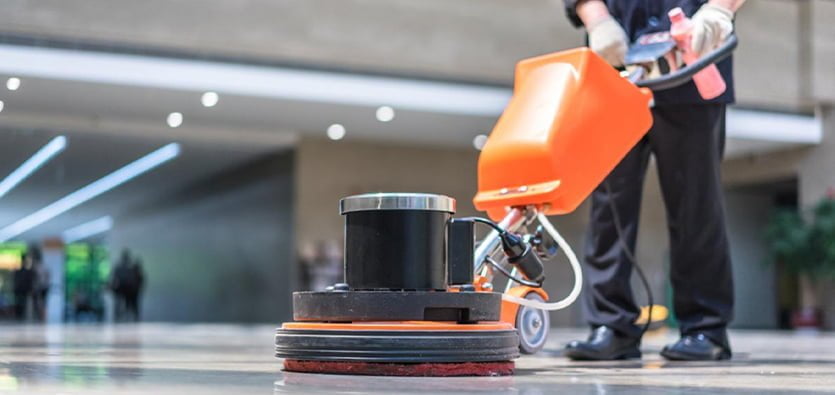 Choosing safe and effective industrial cleaning supplies can seem like a relatively easy task. However, the large variety of products commercially available make it difficult to choose the most eco-friendly and cost-effective ones. For this reason, it is necessary to consider a number of factors before making a purchase.
This blog underlines the steps and factors required to select the right industrial cleaning supplies for your commercial area.
Choosing The Right Supplier
One way you can ensure that you pick the right industrial cleaning supplies is to interview multiple potential suppliers to identify the ones that will deliver the services you expect. Large, national suppliers represent multiple brands and have large delivery areas. On the other hand, small vendors are more responsive but work in smaller quantities. Things like invoicing, financing options, sales rep expertise, and online ordering are important things to inquire from a potential vendor.
Having a good supplier comes with great peace of mind. If the supplier is weak, your specific needs will not be addressed, and there would be constant worry that the product you bought was not what you had hoped for and the supplier was just filling their pockets.
Standardizing Product Purchasing Systems
One important thing to keep in mind here is to only buy the products that you need. You might have the urge to fill your closet with chemicals and tools that will never get used. For example, you might only need all-purpose cleaners that are pH neutral to clean your dusty and non-greasy areas, but you end up buying degreasers instead. Degreasers can effectively clean non-greasy surfaces, but they are more than you need for this type of cleaning.
Creating a standardized purchasing system will help fight this urge and have great advantages whether your business is small or has hundreds of employees.
Start standardizing by creating a spreadsheet that includes products and their cost. Separate the ones you will use versus those that are not crucial to do the job well. This will become your list of "approved products" and should be used as a guide for future purchases. A great advantage of doing this is that not only will you eliminate unnecessary costs; your storage needs will also be reduced.
Understanding Price Vs. Cost
The key to balancing customer expectations and a tight budget is to never make purchases based on price tags. The price of a product is what you are going to pay upfront today. However, the cost will be something you will have to pay over the products' entire lifecycle.
Before pulling the trigger on a cheap purchase, talk to your supplier about the other options available and how they compare over the entire lifecycle. This way, you can save yourself from the long-term costs of the product.
Steering Clear Of Hype When Choosing Cleaning Products
Janitorial manufacturers are frequently releasing new machinery and cleaning products each year. Most of the time, the more recent versions have minor differences from the old ones. Before rushing to replace your equipment with a new one, ask yourself if you really need the latest technology or are you just falling for the hype. Also, ask yourself whether that purchase fits your budget.
If the new equipment does not increase productivity or deliver exceptionally better performance, then it's not worth your money.
Other Considerations
Finally, some additional questions that can help guide the kind of product you should select for your industrial cleaning needs include:
What kind of surfaces and equipment can you clean with a particular cleaner?
Are there any product reviews you can read to help evaluate a specific product?
Can you ask other cleaners for their recommendations or reviews about the product?
What are the training requirements for this product?
Does this product align with your company's sustainability and eco-friendly goals?
About Sunrise Industrial Cleaners
Sunrise Industrial Cleaners offers high-quality and cost-effective cleaning products throughout Alberta. Our products range from soaps and degreasers to industrial cleaners and chemical products. Visit our website or contact us here for more information.