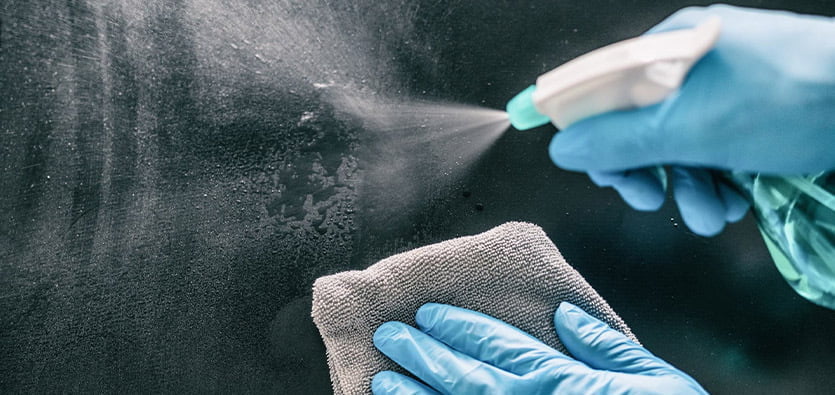 Amidst the ongoing pandemic, cleaning and disinfecting places has become more necessary than ever. While you might be taking precautionary measures to combat this virus, you can still make mistakes while disinfecting places and sanitizing them. You might not be aware of those mistakes, but they can be damaging to your health.
Disinfecting a home or any place is essential to keep yourself safe from this virus. However, any mistake can be harmful. Therefore, you must know what the right way to disinfect a place is. Get ready to rectify some of the disinfecting mistakes you might be making while cleaning.
You Are Using The Wrong Product
The type of cleaning agent that you use determines the level of cleanliness that you do. A disinfectant that is suitable for cleaning a particular area might not be suitable for the whole building. Therefore, you must use a cleaning product that cleans the surface and kills germs.
A diluted bleach or chlorine solution can effectively kill viruses and germs. WHO also recommends using sodium hypochlorite with water to disinfect a place. At Sunrise Industrial Cleaners, you can find a range of cleaning agents and sanitizing solutions to help you combat all types of viruses.
You Are Using The Wrong Cloth
Not every type of cloth can do a cleaning job correctly. Most of the time, people use the same cloth to clean every surface. However, if you want to clean and disinfect your place properly, you must keep a separate cloth for each task, such as cleaning, dusting, and more. Moreover, the type of cloth you use also matters. Some clothes leave fiber pieces on the surface that don't give a completely clean look. Use a heavy-duty microfiber duster to clean these hard surfaces. Use a soft cloth to clean delicate items such as glass.
You Are Not Taking Safety Measures
Chemical cleaners can be problematic if you don't take proper care while using them. Bleach is one of the most effective solutions for killing germs, but not everyone can use it. If you have problems like asthma, Chronic Obstructive Pulmonary Disease (COPD), or other respiratory issues, taking the necessary precautions is important. Always use bleach in a well-ventilated area and keep it out of reach of children.
You Are Disinfecting Only Once
Some cleaners and disinfecting agents are not strong enough to wipe out the germs at once. You need to apply two to three layers of them to get the final clean results. Also, when someone enters your place, they bring in microbes and infect the place again. So, you must disinfect your place routinely to get rid of those germs actively.
You Are Not Giving Enough Time
Disinfectants and cleaning agents take time to do their job and remove germs. If you have just sprayed a disinfectant and wiped it off, you might be cleaning only the surface bacteria. It would not be healthy and will waste both your time and material. Always read the instructions on the disinfectant before using it to get the most out of it.
Getting Services From An Inexperienced Team
An experienced cleaning team will know how to use disinfectant products. Many teams pop up after such situations and claim to provide effective cleaning services. However, they don't know the correct methods and cleaners for disinfecting purposes. Therefore, you should research and hire the right cleaning company.
About Sunrise Industrial Cleaners
Sunrise Industrial Cleaners is specialized in providing industrial-grade cleaners. We manufacture a wide range of liquid and powder-based cleaning products along with car wash and detailing products. Our isopropyl alcohol is the best sanitization solution in this pandemic situation.