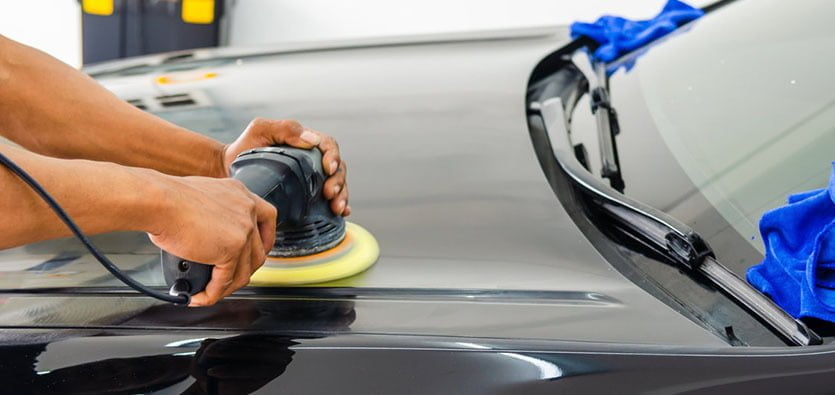 Cars are one of the fastest depreciation vehicles in the market, which is why they require regular care and maintenance. You can maintain your car and keep it clean by regularly washing it. However, you'll have to do a lot more than just clean your vehicle if you want to maintain its value. That's where the regular use of specialized car detailing products comes into play.
Car detailing is a process that's more precise and thorough than just car washing. In some cases, it also includes some additional services that help maintain your vehicle in a pristine state for more extended periods of time. Car detailing is a comprehensive service that helps bring your vehicle's interior and exterior to its exquisite self.
Here, we will provide answers to the most frequently asked questions regarding car detailing:
What Is The Meaning Of Car Detailing?
Car detailing refers to performing systematic procedures and operations that help keep a vehicle in its best possible condition. A typical auto detailing process includes polishing the vehicle's exterior to its original flawless finish and eliminating invisible and visible pollutants from the vehicle's interior.
Is It Worth Detailing My Car?
A comprehensive car detailing procedure can help make your vehicle appear almost as good as new. Everyday usage of cars results in the gradual accumulation of debris and clutter, which negatively affects your vehicle's looks. While some car owners prefer to clean their cars themselves, it's preferable to perform a complete auto detailing. It's worth the cost, especially when done by the car detailing experts.
Professional auto detailers know which type of cleaning supplies are needed to make your vehicle look sparkling clean again. Always use superior quality car detailing products to clean your car's interior and exterior to get the best cleaning results.
What Does An Auto Detailer Do?
An expert auto detailer will clean your car according to your specifications as well as the company standards. These include carrying out detailed inspections, comprehensive washing, buffing, and waxing the exterior, steaming, vacuuming, deodorizing the interior, and maintaining records about your vehicle's condition.
How Long Does It Take To Perform A Full Car Detail?
An auto detailing process can take as little as half an hour and as much as an entire day, depending mainly on your vehicle's state and level of expertise of the detailer you've hired.
How Often Should I Get My Car Detailed?
The majority of the auto detailing experts recommend a new car detail about two to three times a year. However, auto detailing frequency may vary depending on the condition of one's car and personal preferences. The more often you perform car detailing, the more improved condition your vehicle will be in.
What's Included In A Complete Car Detail?
Standard car detailing options include a wash and wax to the vehicle's exterior, window washing, interior vacuuming, and surface polishing. Other auto detailing services may consist of synthetic paint sealant, paint touch-ups, engine washes, undercoating for wheel wells, and mold removal for your air conditioner.
Does Auto Detailing Remove Stains?
Yes, car detailing can help you get rid of even the most stubborn stains from your vehicle's interior. When you take your car to an auto detailing company, they will remove tough stains from your vehicle's interior.
How Much Will It Cost Me To Get My Car Detailed?
The overall cost of availing full vehicle detail service may depend on several factors. These may include the type of car you have, type of interior or exterior service you want, any specific budget constraints, your car's condition, and other preferences. Different auto detailing components will cost you differently, such as basic car wash, deep interior cleaning, headlight restoration, wash and wax, paint correction, and more.
Sunrise Industrial Cleaners manufactures and supplies high quality industrial grade car detailing products in Edmonton, Alberta. Visit our website to learn more about industrial cleaning products or contact us for customized care.