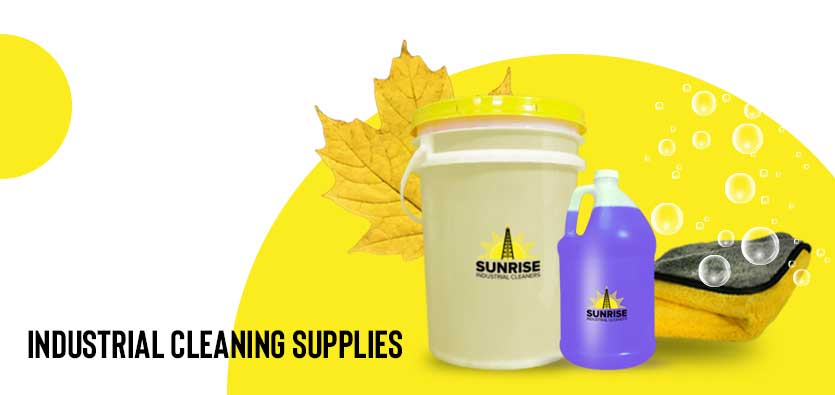 Selecting safe and effective cleaning products for your home is a relatively easy task. Households can choose from a variety of cleaning sprays, ant-bacterial wipes, and chemical cleaners, and other cleaning solutions. However, choosing eco-friendly, cost-effective and safe heavy-duty industrial cleaning products is challenging despite there being a broad range of products commercially available.
Some facility managers don't have the best knowledge related to industrial cleaning products and good practices. This blog post is written to help you choose and buy the right cleaning supplies for your production facility. Let's take a look at the significance of premium cleaning products and how to purchase the right products for your cleaning applications.
What Are Industrial Cleaning Supplies?
As the name suggests, industrial cleaning products are intended to serve industrial applications. Traditionally, they are manufactured and packaged in large quantities. Unlike home-use cleaning solutions, industrial heavy-duty products aren't pre-diluted. Since manufacturing plants, job shops, and other industrial facilities have to remove strong grease stains, they are required to apply a bit harsher products in order to get the job done. These products come in a range of forms and quantities.
What To Consider When Buying Cleaning Products
Cleaning products often come with labels full of complex information that can be hard to comprehend. Your cleaning staff won't always carefully read all of these details and terms. People often find it difficult to compare one product from another or what makes a product eco-friendly and effective due to complicated instructions and recommendations. All you have to do is take into account four factors: time, action, temperature, and chemical concentration.
Time: make sure to check how long a cleaner will take to get the job done. Can it be scrubbed immediately or does it need to sit for hours?
Action: how does a cleaner work? Does it need to flow on a surface or does it loosen grime and dirt by sitting on it?
Chemical concentration: how strong do you want your cleaning products to be? A cleaner should be strong enough to get the intended job done without eating away at the material.
Temperature: The chemical you're using shouldn't require extremely hot water or any other unusual temperature variations.
Make sure to consider these points when choosing cleaning supplies for your facility. If you understand the basics of these products, you should be able to comprehend the information printed on the label.
Which Cleaning Products Should You Purchase
It can be hard for fresh employees in the cleaning department to determine the suitability of a product. It can be overwhelming to make the right decision when there are so many options available out there. Here are some tips in this regard:
About Sunrise Industrial Cleaners
If you're looking for high-quality and competitively priced industrial cleaning solutions in Edmonton and throughout Alberta, visit Sunrise Industrial Cleaners. Our products range from soaps and degreasers to industrial cleaners and chemical products. Visit our website to learn more about our products!