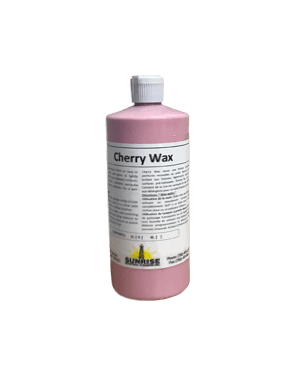 Description:
Cherry Wax leaves a showroom finish on new or used paint. Restores color and gloss to lightly oxidized finishes, as well as pre-cleaned surfaces. Eliminates streaks and haze. Contains carnauba wax and detergent resistant polymers for a wet-look shine.
Directions:
Hand Use: Spread with polish sponge using circular motion. Let dry completely. Buff to a shine with polish cloth, soft clean towel or orbital polisher.
High Speed Buffer Use: Use a clear coat polishing pad or foam pad. Buff while wet using medium to high pressure. Gradually reduce pressure as polish disappears. Burnish to high gloss finish.
Order Now
We're here to help!
We take pride in providing our customers with premium industrial cleaning products at affordable rates!