SW589 Bioenzymatic Cleaner (Case of 12)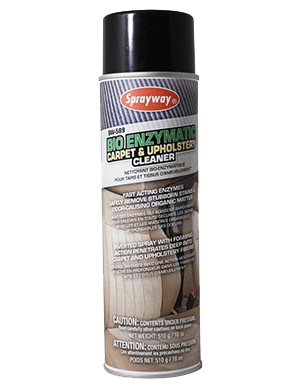 Description:
Fast Acting Enzymes safely remove stubborn stains and odour-causing organic matter.
Inverted spray with foaming action penetrates deep into carpet and upholstery fibres.
Attacks spots, stains and odours in two ways: by a new unique chemical system that dissolves and suspends the embedded
foreign matter and by enzyme-generating bacteria that breaks down organic residues, eliminating stains and odours.
Effective on spots caused by coffee, milk, wine and other mishaps.
Order Now
We're here to help!
We take pride in providing our customers with premium industrial cleaning products at affordable rates!