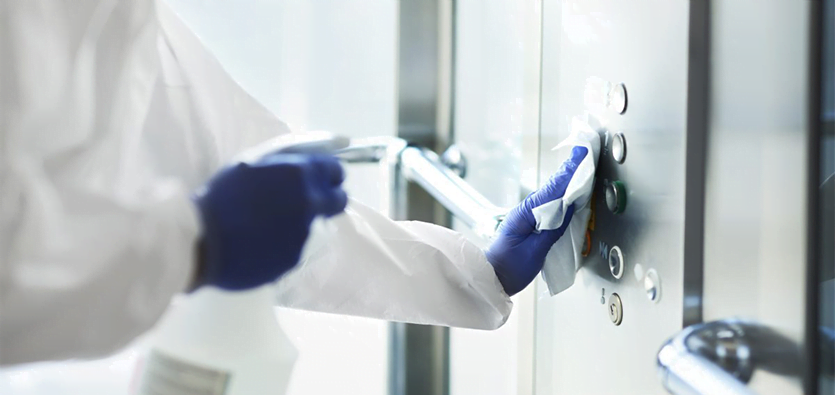 Everyone likes to have a tidy and clean space with a nice odor. However, what happens is that some people become so accustomed to their cleaners usage that they forget about its harmful effects.
One cannot deny the benefits and importance of having a high-quality industrial cleaner as your go to multi-purpose cleaner. However, you should be wary of its side effects and the negative impacts it might bring to your health and skin.
This blog explains in detail some tips that can help you protect yourself from the harmful effects of using industrial cleaners.
Identify The Bad Chemicals
Industrial cleaners are classified based on the chemicals they come with and their cleaning properties. There are mild ones that provide good cleaning properties and are not very harsh on your skin and don't react with your body. On the other hand, for hardcore cleaning there are cleaners with extreme bleaching properties. Although these provide great cleaning properties, they can cause severe reactions to your skin. Bleach also irritates the respiratory tract, and when mixed with vinegar, and can be quite fatal to your overall health.
Other chemicals found in commercial household cleaning and industrial cleaning products include:
Formaldehyde
Ammonia
Chloroform
Chlorine
Diethanolamine (DEA)
Triethanolamine (TEA)
Buy High-Quality Cleaning Products
One of the ways you can keep yourself safe from harsh chemicals is to buy a good-quality cleaning agent. Such agents must have premium quality ingredients in them along with powerful cleaning capability. Sunrise Industrial Cleaners is one of the best cleaner suppliers in Edmonton offering a wide range of cleaning supplies from industrial cleaners, degreasers, soaps to car wash products and chemical applicators.
Store In The Right Place
Storing industrial chemicals in the right place is also important not only for the life of such cleaners but also to save yourself from their fumes and particles. Storing them near an HVAC or air conditioner can be harmful. Those harmful fumes can spread through your room via your AC and thus cause a dangerous environment.
Ideally, industrial cleaners should be stored in a cool and dry place. The area should be well-ventilated and away from any HVAC or other such machines. Moreover, keep them stored no higher than eye level so you can easily access them.
Wear PPE
Personal Protective Equipment (PPE) is important to wear anytime you are using industrial cleaners. Such cleaners have chemicals that can significantly impact your skin, cause inflammation and other allergies. PPE includes gloves, a uniform, a mask, and a shield to protect you from the fumes.
Train For How To Use Them
Industrial cleaners have a vast usage, and many hotels, companies, offices, and more use them to clean spaces daily. If your employees don't know how to use them properly, it can lead to damaging results. Train them before allowing them to use industrial cleaners. Educate them about the probable hazards and how to store such cleaners. Tell them what they should do if it spills. Ask them to wear PPE whenever they use industrial cleaners.
Install Signs
Install safety signs on different walls to remind everyone of the safe usage of industrial chemicals and cleaners. This can significantly reduce the accidents related to the mishandling of cleaners.
About Sunrise Industrial Cleaners
If you are looking for some quality industrial cleaners on which you can rely, our high-quality industrial cleaners are free of harsh chemicals and agents. They can be used for various purposes, so you won't have to buy different chemicals for every need. We have a wide range of cleaning-related products. Visit our website or contact us for personal assistance.