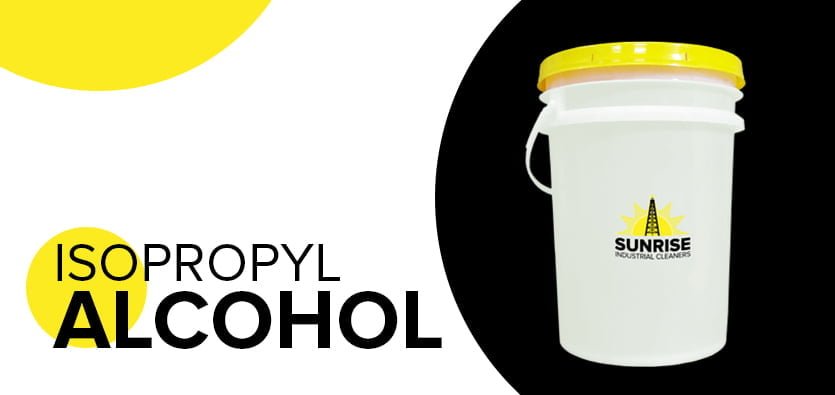 Sanitization has become more critical since the coronavirus outbreak. Previously, people used to hear this term only within hospitals and healthcare centers. New variants have started to threaten humanity. These variants have made sanitization inevitable at every place where people get together.
Disinfecting Surfaces
The most significant thing isopropyl alcohol does in an industrial facility is disinfect different surfaces. Using a suitable cleaning product made for sanitization will disinfect the surfaces with accuracy and reliability.
During the COVID-19 period, the world needs such products to be available readily, at affordable prices, and in abundance. The demand for such products has increased unimaginably. This is due to the deadly virus and the medical and healthcare needs of people who want to be safe.
Protecting Workers And Employees
Employees and workers who work in industrial facilities also need to be protected by cleaning products. Isopropyl Alcohol ensures the protection and safety of the people who work in the building.
Using the proper industrial cleaning product that is effective against the virus and other dangerous diseases keeps the workforce of a business healthy and safe. If the workplace is safe and healthy, employees can continue to work without fear and hesitation.
The productivity of an employee needs to have complementing factors at the workplace. If employees are afraid of becoming sick, their work quality won't be as high.
Ensuring Business Continuity
By keeping your employees safe from sickness and other health-related hazards, business continuity is assured. Keeping the workplace clean is mandatory. It supports the business by enhancing business continuity. When people are not afraid of catching a disease due to an unhealthy environment, workers and employees are able to focus on their work and deliver their best.
A clean environment is an effective and efficient environment that workers perform well in and with full devotion. They trust that their owners have taken adequate measures to take care of their health.
Breaking The Chain
Breaking the chain of this deadly virus is something the world needs desperately today. By thoroughly cleaning industrial areas where hundreds of people work closely together, you can achieve this.
Using high-quality cleaning products can ensure that you stop the spread of the virus. Suppose you ensure that your employees are safe when they come in and leave the facility. In that case, you are contributing actively to stop the virus from spreading.
In this way, using the right product can help you save lives and contribute to humanity. You, being a responsible business owner, implement strict rules and policies in your facility to break the chain.
Keeping Products Virus Free
Whatever your industrial facility is producing, coronavirus can also be transmitted into those products. If your facility is clean and free of viruses and your employees are safe, your products will also be virus-free.
You can protect your consumers from the virus in this way by ensuring that they get contamination-free products. Cleaning the surfaces and other areas of your industrial facility with high- quality sanitization products such as isopropyl alcohol is crucial. It ensures that there are no chances that the packed products and items have the virus or any other threatening element on them.
Having a properly sanitized surface and facility guarantees that your products do not become carriers of the coronavirus or any other deadly element.
Sunrise Industrial Cleaners provide a full range of cleaning products that give you a spotless workplace and protect you from the COVID-19 virus and similar threatening elements. To get in touch with us, click here.