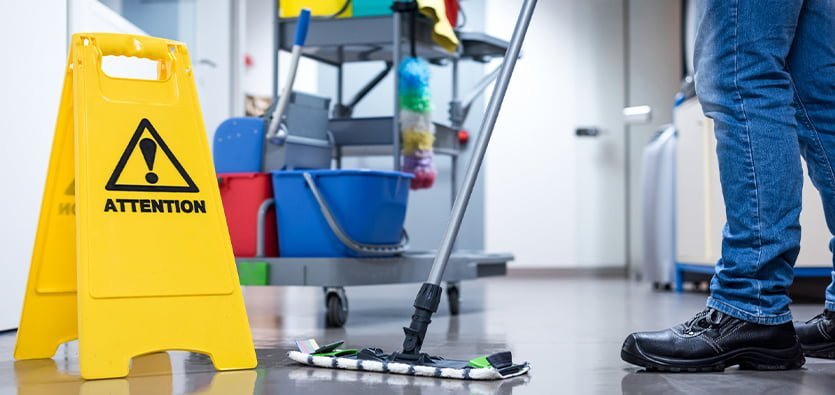 Running a successful business requires keeping track of costs and ensuring the best practices for adopting effective and efficient systems. Firms that rely heavily on industrial cleaning supplies to manage their business are no exception to this.
Various cleaning products are available at different prices, performance, quality, and dilution rates. All of these elements can significantly affect the overall value and return on your investment. Furthermore, paper products are available in several systems and machinery at various capacities.
It would help if you considered these factors to determine the proper cleaning solutions best suited for your business. Time saved during the disinfection process can further decrease expenses, especially in a labor-intensive industry.
The following are some vital things you should consider when reviewing your cleaning supplies costs that could ultimately save you money.
Using Industrial Cleaners With The Best Value
Cleaning products come in a variety of concentrations, having different active ingredients and performance levels. You might save a few dollars upfront on a 5-liter spray bottle, and the wipe would disappear quickly but it would only dilute down to half of what a more expensive cleaning product could.
Moreover, it could contain less active ingredients and require a cleaning product in a more significant amount to get the job done properly, wasting your time and money. That's why it's imperative to use only the best industrial cleaners that can provide you with the best overall cleaning results and value for money.
Cleaning Surfaces More Frequently And Accurately
Industrial surfaces that are disinfected regularly are increasingly manageable to clean. They also require cleaning products in lesser quantities and little effort to get the job done. Make sure to give all the vital surfaces in your premises a quick clean before they get messy to lessen the need to perform a deep clean, which can help you save more time and money in the long run.
Ensure your cleaning crew is effectively using the right chemicals, tools, and methods. Otherwise, you might be wasting your time and money. Finally, ensure your staff isn't just going through the cleaning motions and is reaching the desired outcomes.
Maintaining One Cleaning Product For Each Task
Avoid wasting your money on purchasing different types of cleaning chemicals that won't even be utilized. Instead, keep your range of products simple by focusing on one cleaner for each task and multi-use chemical applicant that can be used for more than one application. This will help you minimize the number of industrial cleaners you must decant and carry and decrease wastage.
Choosing The Correct Cleaner For The Cleaning Job
Minimizing the range of cleaning products kept on-site is crucial. Besides, using the correct industrial cleaner for the job can help speed up the cleaning process and improve productivity. Many businesses use an all-purpose cleaner on heavily stained metals, tiles, or other tools that have not been disinfected in a long time.
While an all-purpose cleaner might help get good cleaning results, a specialized concrete remover, on the other hand, will help you achieve much faster and better cleaning results.
Sunrise Industrial Cleaners supplies various high-quality industrial cleaning products to a variety of industries in Edmonton, Alberta. Visit our website to learn more about our quality products or contact us for a free quote.