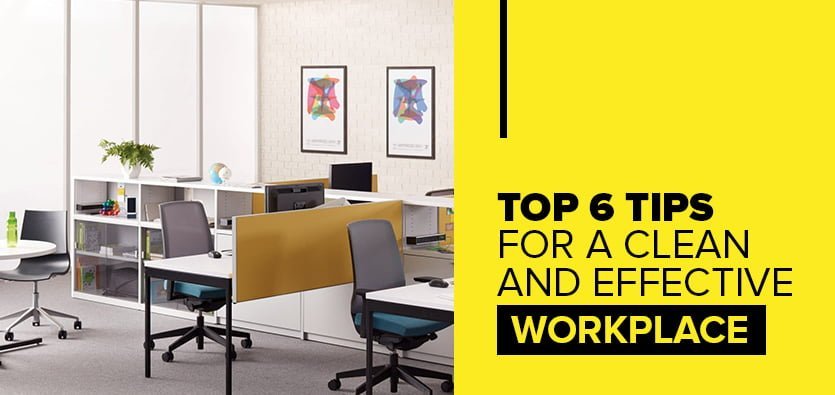 Ensuring the health and safety of your employees is crucial as a business owner. Your business won't flourish if your employees are not healthy. To provide them with a healthy environment is to provide them with an effective workplace.
When we talk about cleaning a space, we think it may include floor cleaning, dusting, or similar tasks. However, cleaning a workplace is more than that and extends to mitigate emergencies and more. It also includes preventing injuries and other hazards in the workplace.
To ensure your workplace is cleaned properly, you must ensure you have the right high-quality cleaning products. Sunrise Industrial Cleaners has a wide range of products that you can use to effectively clean your workplace.
Workplace cleaning applies to industries, corporate offices, factories, refineries, and more.
Get The Right Cleaners
The basic task of a workplace cleaning team is to check it for cleanliness. How effectively your workplace is cleaned depends a lot on your cleaning agents. Your industrial cleaners must be effective at cleaning all dirt and dust from its surfaces. There are powder-based cleaners, laundry based cleaning agents, and soaps available for this purpose.
Sunrise Industrial Cleaners helps you get the right kind of industrial cleaners to renew your workplace. Sunrise also supplies cleaning products for vehicles. If you have office vehicles, we can help with their cleaning as well. We have a wide range of car wash and car detail products to clean your cars, vans, SUVs, and more. We have a variety of soaps available to clean your industrial equipment.
Prevent Slips, Trips, And Falls
Slips and falls are the leading cause of injuries in the workplace. Your workers slip and fall because of slippery surfaces as a result of improper cleaning. Make sure to clean your office area properly so that such accidents can be avoided.
Keep your exits and aisles free of any items so that there is a way for everyone to get by. Repair any worn-out floors and install anti-slip mats where necessary.
Control Dust
Dust can accumulate on your floor, machines, tables, and other places. Having your workplace professionally cleaned controls dust and washes it off completely. You can use water and a detergent solution to wash or use a blower and compressed air for inaccessible places.
There is also on-tool extraction that is a local on spot dust extraction method. It is a Local Exhaust Ventilation (LEV) system that keeps on extracting dust as you work.
Mainly, there are three types of dust:
Wood dust: dust that accumulates as a result of working with wooden materials
Silica dust: when the dust comes from working on concrete, mortar, or sandstone
Lower toxicity dust: when the dust comes from working on non-silica materials such as limestone, marble, and dolomite
Prevent Fire Hazards
Safety items for mitigating fire hazards should be present to avoid further loss. Make sure that your work area is free of any combustible materials. Install multiple fire extinguishers on every floor of your building.
You should hire firefighters, and the team should be given a proper tour as a part of their training. Keep combustible material away from ignition sources. Also, train the rest of your employees to wear proper protective clothing and carefully handle any hazardous fire items.
Clear Away Clutter
When there is so much clutter around, your workers can't work with full focus. They need space, and in between this, the clutter can lead to your workers tripping and falling. Clear any clutter to avoid injuries and body twists.
Return all tools and equipment to their storage area after you don't need them. Guide your cleaning staff to clear any clutter from the area after the work is done.
Avoid Falling Objects
Objects can fall from the upper stories of buildings and can result in severe injuries to your workers. You can prevent this by installing racks to keep such items in them. Make sure to keep things within reach of your employees. Keep ladders ready to deal with any emergency and prevent objects from falling.
Keep drawer doors shut when not in use. Also, try to keep heavy objects close to the floor and away from walkways.
Take Away
Workplace cleaning and organization should be carried out regularly. You must take care of the steps above and also train your workers to follow the rules. Hire professional cleaning services and ensure you have the right cleaners to effectively clean your workplace and prevent hazards.