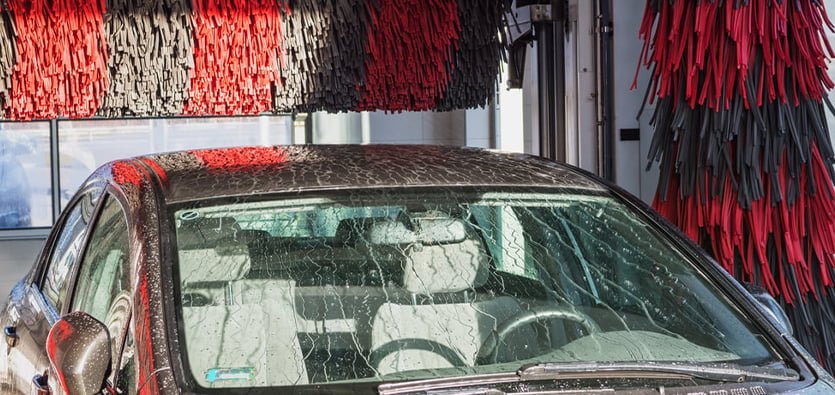 Every so often, there comes a time when you look at your car and can't help but notice that it needs washing. However, you can't take a day off at work and spend a reasonable amount of time delicately cleaning your car, nor can you ask someone else to do it for you. So, naturally, a third and better option comes to your mind: to go for an automatic car wash.
An automatic car wash is the most suitable and cost-effective way to get our cars groomed. However, we all have heard horror stories about how an automatic car wash can ruin our car's finish. But is it as harmful to your car's health as everyone claims it to be? And is it more dangerous to your car's paint than not cleaning it at all?
Well, the debate on this is quite vague, but as industrial cleaning experts in Edmonton, here is our take on this;
Best Way To Clean Your Car
It's important to understand that there is almost no single way of cleaning your car that ticks all boxes. By this, we mean that no matter what method you choose, it will have its set of advantages and disadvantages. For example, although cleaning your car with a soft cloth and using the right cleaning products for every step is considered the safest way to wash road dirt and grime from your vehicle. This method is time-consuming if you do it yourself and costly if you get it done by someone else.
Similarly, an automatic car wash process is easy and affordable but can end up damaging your car's finish. But, in most cases, it only happens when you pick an inexperienced car washer company that uses the wrong products and has brushers that are not sufficiently maintained.
How Can An Automatic Car Wash Can Damage Your Car?
An automatic car wash is a quick, easy, and inexpensive process for getting your car cleaned. You can get a quick rinse, brush off, or a full-body wash, including a wheel wash and finishing wax costing you just a few dollars.
However, automatic car washes have a bad reputation. Although new cleaning products, promising technology, and better companies are changing the narrative, here is how the old methods of automatic car washes abraded the paintwork of vehicles;
Brushes used in an automatic car wash are often not well maintained, and their stiff nature can scratch the paintwork.
Dirt accumulated in the bushes from the last wash may leave water spots or fail to clean stubborn grit off it.
Automatic car washes use abrasive and strong chemicals that often ruin your car's finish.
Final Verdict
Advanced techniques and better cleaning agents being used in automatic car washes are now improving the overall process. With foam and microfiber technology, we don't have to worry about bristly brushes anymore. The latest technology lets us get our cars cleaned in a soft-touch and automatic manner.
In the end, each method of cleaning your car has its advantages and disadvantages. But, if you want to choose convenience, safety, and affordability over anything else, then going for an advanced automatic car washer company that uses the best car wash products and techniques is best for you.
If time and convenience is not an issue, you can also choose to wash your car using our recommended car wash products.
About Sunrise Industrial Cleaners
Sunrise Industrial Cleaners, based in Edmonton, Alberta, manufactures and supplies specialized car wash products and other industrial cleaning products. To learn more about our vast product base, visit our website, or contact us today for a free quote.