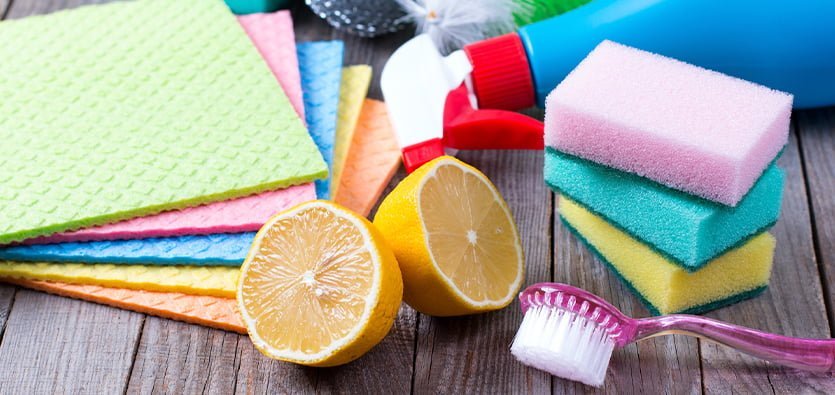 The dirtiest of all places you probably visit in a day are your nearby grocery stores, malls, offices, and industrial workplaces. These places receive the most foot traffic in a day and are rarely cleaned with the right cleaning agents to eliminate stubborn grime, grease, and harmful pathogens. Moreover, apart from using the wrong cleaning products, industrial cleaners often use products that have dangerous ingredients and are detrimental to the environment and human health.
Having a clean and sterile place doesn't mean you have to sacrifice the environment and your staff's health. For this reason, it is necessary to shift to eco-friendly solutions for your cleaning needs. Although most industrial cleaning products available in the market today contain harmful ingredients, products at Sunrise Industrial Cleaners are potent and yet environmentally safe to use. Below, we discuss why eco-friendly products are better compared to "non-green" and conventional cleaning chemicals.
Eco-Friendly Products Are Safe To Use
Products for cleaning floors, carpets, windows, and other parts of industrial workplaces, warehouses, and stores contain toxic and potent chemicals such as volatile organic compounds (VOCs), ammonia, methyl chloride, and more. Exposure to these harmful substances and their fumes can make people sick.
On the other hand, eco-friendly cleaning products have safe and natural alternatives to these harmful chemicals. Many of these products contain natural aromatic substances and essential oils that make cleaning a pleasant experience. People that use these products don't have to worry about skin diseases, allergies, respiratory problems, or eye infections that are frequently associated with toxic chemicals present in non-green cleaning products.
Eco-Friendly Products Are Cost-Effective
Green cleaning products have competitive prices, but conventional industrial-grade chemicals are more expensive in the long run. This is because the toxic chemicals used to make these products are abrasive and harmful to human health. This can cost your company a substantial amount of money by damaging the texture and paint of your office surfaces and making your employees sick.
In contrast, green cleaning products are less abrasive and offer cost saving opportunities such as reduced cost on repair and replacement of damaged floors and surfaces, safer work environments, and reduced water and chemical use.
Eco-Friendly Cleaning Is Good For The Environment
The chemical content in green cleaning products is biodegradable. This means green products break down and become a part of the environment, unlike conventional cleaning products that pose a significant threat to every ecosystem even after being washed down the drain.
The toxic chemicals present in industrial cleaning products are responsible for most of the world's water pollution, air pollution, land pollution, and soil contamination. Furthermore, green products will help you achieve better air quality, which can not be attained using conventional cleaning products.
With Green Cleaning Products Fewer Risks Are Involved
When handling standard cleaning products, several risks are involved. Since the chemicals used in these products are extremely harsh and toxic, one has to take extra precautions to avoid having direct contact with them. For example, while using these products to clean industrial surfaces, cleaners must wear protective clothing, so the chemicals don't touch their skin or get into their eyes and nose.
On the contrary, eco-friendly cleaning products have much gentler ingredients and are not harmful to your skin or body.
About Sunrise Industrial Cleaners' Green Products
Sunrise Industrials Cleaners is an Edmonton-based company that specializes in manufacturing and supplying premium quality industrial cleaning products. Our industrial-grade cleaning products are eco-friendly, and while they are tough on germs, they rarely ever put pressure on the environment.
For more information on our different industrial-grade cleaning products, visit our website or call us today at (780) 465-0788.