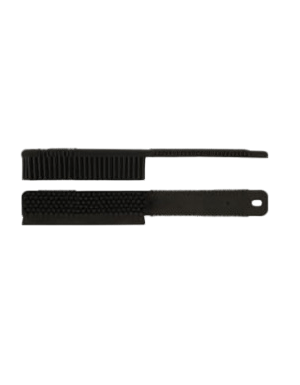 Description:
Easily remove pet hair from inside automobiles, upholstery, carpets and more. This rubber pet hair removal brush uses static electricity to attract hair and lint. The squeegee edge can be used to remove water from windows. The one piece molded rubber brush can also be used wet to remove dirt and grime.
Length: 10.25
Bristle Length: 0.875
Filament Type: Rubber (Bulk)
Order Now
We're here to help!
We take pride in providing our customers with premium industrial cleaning products at affordable rates!